Causes of Female Hair Loss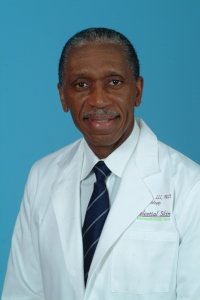 Seymour M. Weaver, III, M.D.
Board Certified Dermatologist
There are many different reasons why women may end up with hair loss. There are medical as well as even aesthetic reasons. Medical reasons can range from hormonal imbalances that are temporary to more permanent imbalances due to stress, medications, and even things like high fevers. Aesthetic reasons mainly deal with the use of styles, which cause the hair to be pulled or chemicals that can damage the hair and cause breakage or irritation of the scalp itself.
Hormones play a vital role in hair loss. For example, a lack of estrogen creates a situation in the body where dihydrotestosterone (DHT) is created. DHT is a hormone, which has been directly linked to hair loss. This is why estrogen supplements are often used in order to rebalance the system and stop hormonal based hair loss.
There is also a variety of other medical conditions that can cause hair loss including trichotillomania, an obsessive-compulsive disorders, which causes an individual to pull hair. Other medical reasons for hair loss include telogen effluvium after pregnancy, usually three or so months after the baby is born, discoid lupus, and neurodermatitis which is a localized eczema condition.
Bacterial or fungal infections of the scalp can also affect ladies and lead to hair loss. Ladies will often times get these infections from toddlers who inadvertently pass them on to both mothers and sometimes grand mothers. Itching, pain, bleeding, and irritation as well as pus bumps can be associated with these infections. A scraping to look for a fungus or a bacterial culture may be necessary to confirm the diagnosis.
Major trauma to the body can also have an effect on hair loss. These types of medical causes include things like high fever or illness, major surgery, cancer treatments even stress can be a contributing factor to hair loss in women.
The other type of hair loss results from the styling. Pulling hair back in a ponytail, braid, or even a bun can result in a type of hair loss called traction alopecia. This is where the hair actually comes out in a pattern caused by the styling technique and grooming habits of the person. Cultures, which have traditional hair styles such as the Japanese as well as African American cultures, are more prone to this type of hair loss because of the constant pulling. People who wear their hair up in buns, ponytails, braids, twists, and other forms of styles which pull hair back on the head, can cause the traction type of hair loss.
Hair loss comes in a variety of forms and patterns. It also happens for a variety of different reasons. One of the first things that you can do is to make sure you have the proper nutrition. Many people do not realize that they are actually lacking the proper ingredients or nutrients in their body to have healthy hair. Just as with anything else without the proper fuel hair cannot grow properly and replenish itself. Anemia due to iron deficiency or B-vitamin deficiencies can both contribute to hair loss.
Hair loss takes a toll on the self image and self esteem of a person. When diagnosed and treated early, most types of hair loss can be reversed or halted through the use of medical treatment. Natural solutions can provide you with relief at times, but not all treatment options will work for you. It is important to check with your doctor to see what type of hair loss you have and what treatment plan is right for you. Consider these options as a first and continuing line of defense against hair loss.


Return to Hair Loss in Females
Return to Home Page
Complete the information box below if you would like to:
1) Ask Dr. Weaver a question or
2) Tell Your story about Hair Loss or Other Scalp Conditions
What Other Visitors Have Said
Click below to see contributions from other visitors to this page...

Drastic Shedding

My hair has been shedding drastically for the past 6 years. Luckily I started off with very thick hair but now it is becoming very noticeable. I am almost …
Ms McDaniel

I seem to have developed a male pattern of Baldness. I am not combing an abnormal amount of hair out, however, I continue to get either very thin areas …
Hair Loss and Perms Not rated yet
I have a patch of hair that fell out. Is it ok to continue to perm my hair?