Contact Hair Loss Doctor
Do you want to contact a hair loss doctor?
You've found an expert.
Why do you need to contact hair loss doctor? Are you experiencing thinning hair or scalp irritation or did a bald spot suddenly appear? A true medical expert for treating hair loss conditions is ready to serve you and meet your needs today!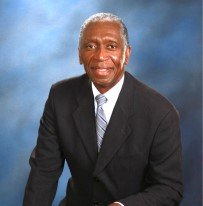 Contact hair loss doctor Seymour M. Weaver, III, M.D., board certified dermatologist, and black hair expert who is the founder of this website. With his 39+ year history of diagnosing and treating thousands of individuals with scalp disorders and hair loss in this community he set up this website to be an educational resource and provide a platform for therapeutic relief from these conditions in the black community worldwide.
Dr. Weaver evaluates, diagnoses, and treats dozens of individuals on a daily basis for every hair loss and scalp disease that exists. After many years of treating individuals with hair loss as part of his dermatology practice, he has retired from private practice.