Hair Loss Doctor's Free Report
Hair Loss Doctor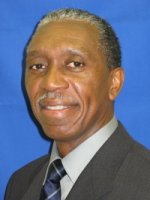 About Hair Loss Doctor
Seymour M. Weaver, III, M.D.
Black Hair Medical Expert &
Board Certified Dermatologist
Seymour M. Weaver III, M.D., has clearly earned his reputation as one of Houston's most respected cosmetic dermatologists and surgeons, providing many breakthrough treatments and educating patients and other physicians alike. His medical treatment facility offers a wide range of procedures that help patients to achieve "great skin, and a great shape so that they can be more confident.
A pioneer dermatologist in the treatment of dark-toned skin, Dr. Weaver takes great pride in mastering the most current treatments available. Dr. Weaver is specifically recognized for his expertise in anti-aging dermatology, treating hairloss and scalp disorders, dermatological laser procedures with capabilities to treat skin of every color, and surgical and non-surgical body shaping procedures. He has been featured many times on local television as well as nationally and other media.
Over the years, Dr. Weaver's practice has been a resource for sharing knowledge with numerous medical students, nursing students and physicians in training. He has conducted multiple seminars and lectures and has been featured in many radio and TV interviews.
Observing the dramatic advances of dermatological surgery in procedures such as clearing birthmarks, removing unattractive leg veins, reducing wrinkles through laser surgery and contouring bodies through new, safer liposuction and LipoDissolve treatments, Dr. Weaver decided to focus his practice toward these areas in 1995. Since then, he has become renowned for offering the latest, most effective treatments in a safety-conscious environment where only local anesthesia is used.
By combining both medical and aesthetic services, for everything from acne treatment to BOTOX Cosmetic®, microdermabrasions, leg vein procedures and advanced laser technology plus liposculpture, Dr. Weaver has become established as a leader in his field.
Celestial Skin facilities are designed to provide advanced procedures that make you feel younger, from head to toe. Featuring a clean, comfortable environment, the centers clearly reflect Dr. Weaver's philosophy of pursuing breakthrough technologies that are affordable to virtually all income levels.
Dr. Weaver was born and grew up in Houston. He attended college at Rensselaer Polytechnic Institute in upstate New York and received his medical degree from Baylor College of Medicine in Houston, Texas. After completing a medical internship at Los Angeles County/USC medical center he went on to Martin Luther King, Jr. medical Center for his three year dermatology residency under the direction of Dr. A. Paul Kelly, M.D. at a U.C.L.A. affiliated program. During his time there, his training included inpatient and outpatient plastic surgery preceptorships. He also traveled to Kenya during his residency and spent a month at the Kenyatta National Hospital studying tropical dermatology and diseases.
He is board certified in dermatology and a member of the following medical organizations: American Academy of Dermatology, American Society of Dermatologic Surgery, Texas Dermatological Society, Houston Dermatological Society, American Medical Association, National Medical Association, Southern Medical Association, Texas Medical Association, American Society for Liposuction Surgery as well as many other medical organizations.
He is also a former board member of the Texas Gulf Coast Chapter, El Paso Branch of the The Lupus Foundation of America (www.LupusTexas.org) and a financial supporter of the Cicatricial Research Foundation (www.carfintl.org) .
More on the Hair Loss Doctor--Click here to read more about Dr. Weaver's efforts in the field of hair loss treatment and his dermatology practice.
Watch This Video About Dr. Weaver's Hair Loss Book