Estrogen and Its Role In Hair Loss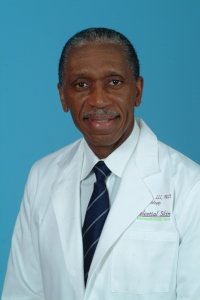 Seymour M. Weaver, III, M.D.
Board Certified Dermatologist
Estrogen plays a unique role in hair loss. As women age the estrogen, levels drop and this can cause hair loss but it can also happen in a variety of other situations. Any time the hormone levels in the body are affected by pregnancy, stress, crash diets, anorexia, high fevers, infections and surgery, hormone levels can change and cause hair loss.
The fluctuating hormone levels can cause a general over all thinning and reduction of the diameter of the hair resulting in finer, thinner hair. This change is a result of a lack of estrogen in the body and primarily shows up after menopause. Estrogen is actually known to block the production of dihydrotestosterone (DHT), which is known to cause hormonal androgenetic hair loss. Since estrogen plays a direct role in inhibiting the production of DHT this result inhibits the loss or thinning of hair.
This is why when lower estrogen levels occur in women during menopause and the level of DHT rises and hair loss occurs. In fact, it can extend to the point wherein extreme cases, the hair growth stops completely by the time a woman reaches between 80-90 years of age.
This is the reason why estrogen is often used for women who experience forms of hormonal hair loss. With a fluctuating level of estrogen within the body, replacing it artificially through supplements and can restore the estrogen to a desired level. This can sometimes readily stop the loss of hair and the thinning hair that occurs in women.
Hair thinning or loss can be a devastating situation for women it can be especially damaging to a woman's self image and self esteem. Check with your doctor if you have noticed any thinning or loss of hair. This is the first step in resolving your hair loss situation. You can undergo blood tests to check for hormone levels that are too high or too low and make sure that this is not a contributing factor to your hair loss.
You may be surprised to find what can actually have an effect on the estrogen levels of the body. There are a variety of ways to control the estrogen levels of the body if external factors such as stress are having an effect.
However, hormone replacement or treatments can be another way to reestablish the balance in your body and help with estrogen based hair loss based upon the results of your laboratory evaluation.
Return To Female Hair Loss Page
Complete the information box below if you would like to:
1) Ask Dr. Weaver a question or
2) Tell Your story about Hair Loss or Other Scalp Conditions
What Other Visitors Have Said
Click below to see contributions from other visitors to this page...

mrs lang

I am a black 36yo female experiencing thinning hair and what appears to be female pattern baldness. At the crown of my head it is very thin, very noticable. …