Stop Thinning and Falling Hair With
Dr. Weaver's HEALTHY HAIR 365 Natural Hair Vitamin Formulation!

---
Correct Dry, Brittle, Dull Hair Plus Enhanced Faster Hair Growth
WEB SPECIAL SAVE 25% or MORE
Click anywhere in this box to learn more
Cancer and Hair Loss
Ways of Dealing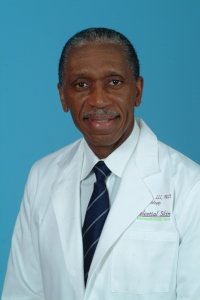 Seymour M. Weaver, III, M.D.
Board Certified Dermatologiat
The average scalp contains around 100,000 hairs, it seems like it should be more when you look at your hair and when you are going through cancer it can be an agonizing process to watch as each of those strands falls out often in clumps found on the pillow, in the brush, or the shower. The hair simply falls out.
The reason why is because of the drugs that are given during most cancer treatments stop the growth of hair in the anagen or active growth phase. Both men and women can experience hair loss through cancer treatments and as the drugs go through the body they can cause damage to the follicles, which is what, causes the hair to fall out. Because not all of the hair is on the resting phase and is falling out unnaturally the scalp can be sensitive to any type of touch.
Not all patients will lose hair during treatments, and not all of them will be complete hair loss. Chemotherapy is only of the treatments that can cause hair loss the other is the radiation treatment that is part of most cancer treatment regimes. Unfortunately radiation treatment can leave hair permanently altered so after it grows back, it may not be the same in texture or diameter or strength; it can be entirely different or just slightly different from before.
Hair loss will start to occur about two weeks after treatment begins and usually takes about one to two months. It can also start to grow back before treatment ends. Purchase an adjustable wig before treatment begins this allows the shop to better match your texture and hair color. Wigs are often covered by insurance if it is cancer related so consider getting a script from your doctor to cover the wig.
There are a number of shops in any area that provide wigs though they may not be listed as wig shops. You may want to check local organizations and check to see if there are salons that can provide you with assistance in getting a wig. Try on several different types to find one that works best for you. Consider two wigs, one for special occasions, which may have some styling to it and another wig that is strictly for daily use.
Keep in mind that wigs made out of human hair are going to take more work to care for than synthetic fiber wigs. This can be of benefit if you are feeling tired or lacking energy during treatment. If the wig becomes itchy or hot or you want a break from it, so consider a turban or scarf. This can provide relief from the wig while still covering your head.
You can avoid some of the hair loss by avoiding hair styles that pull on the head like pony tails, using a wide toothed comb rather than a brush and by avoiding styling heat and doing too much other than keeping it neat as this reduces pulling. There are plenty of ways that you can deal with hair loss when dealing with cancer and it can be a new experience to try colors or styles you never thought of before.


Stop Thinning and Falling Hair With
Dr. Weaver's HEALTHY HAIR 365 Natural Hair Vitamin Formulation!

---
Correct Dry, Brittle, Dull Hair Plus Enhanced Faster Hair Growth
WEB SPECIAL SAVE 25% or MORE
Click anywhere in this box to learn more
Go Back To Hair Loss In Women Page

Back to home page
Complete the information box below if you would like to:
1) Ask Dr. Weaver a question or
2) Tell Your story about Hair Loss or Other Scalp Conditions